Preqin Pro: Portfolio Monitoring
Helping investors holistically track and analyze their private capital portfolio
TASKS
User Research, Wireframing, Prototyping
Introduction
---
Preqin in the past has helped Limited Partner (LP) investor clients (ie. public / private pension funds, college endowments, foundations, and insurance companies) source new investment opportunities and assist in their due diligence processes within the alternative assets space. However, LP clients had to rely offline via spreadsheets and other tools to keep track of their fund investments and asset class exposures. In 2019, Preqin launched a R&D Innovation Lab and we wanted to explore a in-platform monitoring solution for LP clients within Preqin Pro.
LP clients (public / private pension funds, college endowments, foundations, and insurance companies) have continuously used Preqin Pro as a way to stay on top of their fund investments and monitor their performance. However, LP clients have exported our data offline into spreadsheets to track monitor thier portfolio exposure to the alternative assets space. As a designer within the R&D team, we wanted to alleviate their workflow of exporting datasets by creating a platform within Preqin Pro that shows a high-level view of the customer's portfolio and its exposure to funds and deals.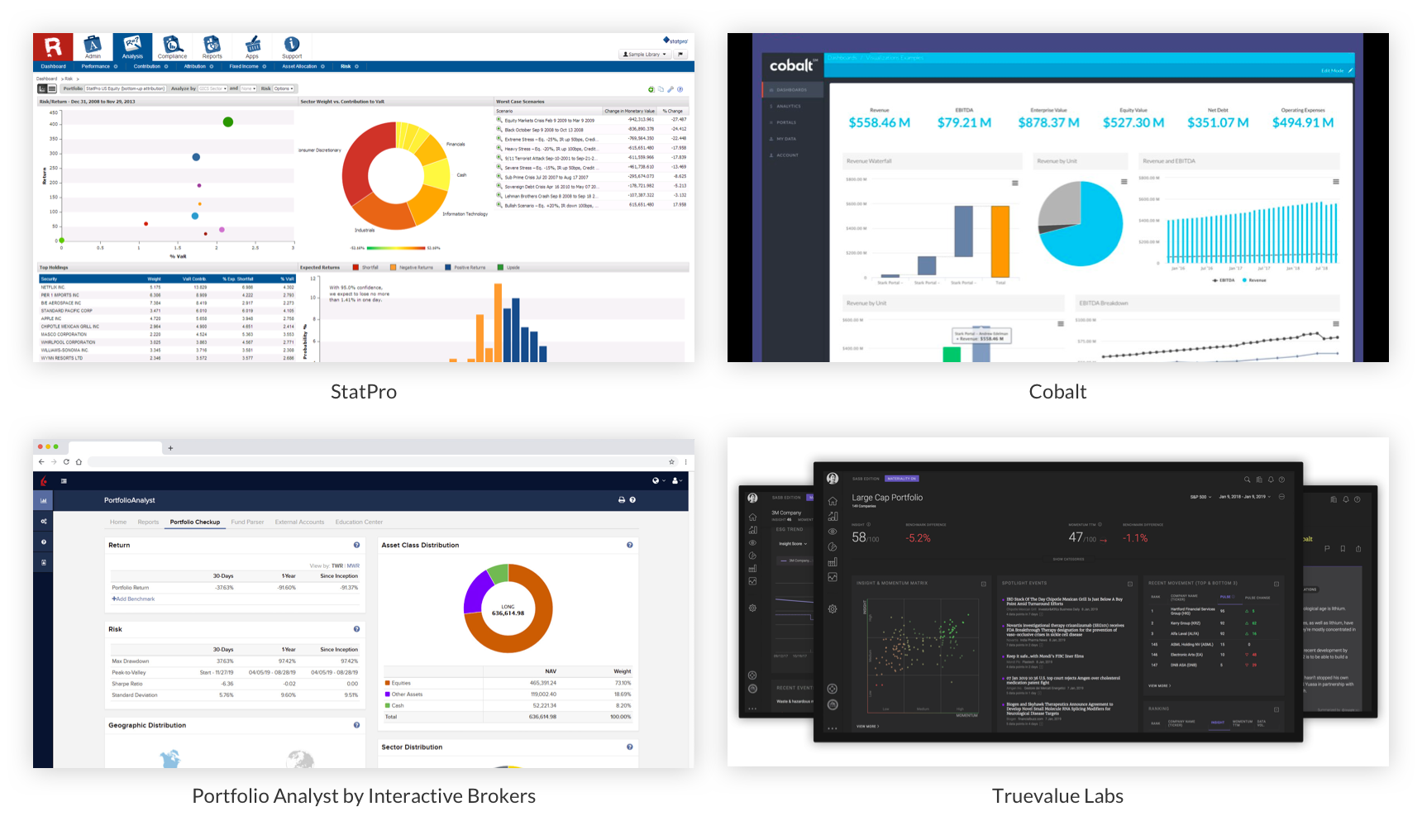 Before jumping into any solutions on building out the portfolio dashbaords and funds/deals exposure pages, it was important to gain an understanding of how users view dashboards and other portfolio monitoring tools within the financial services space.
Information Architecture Mapping
---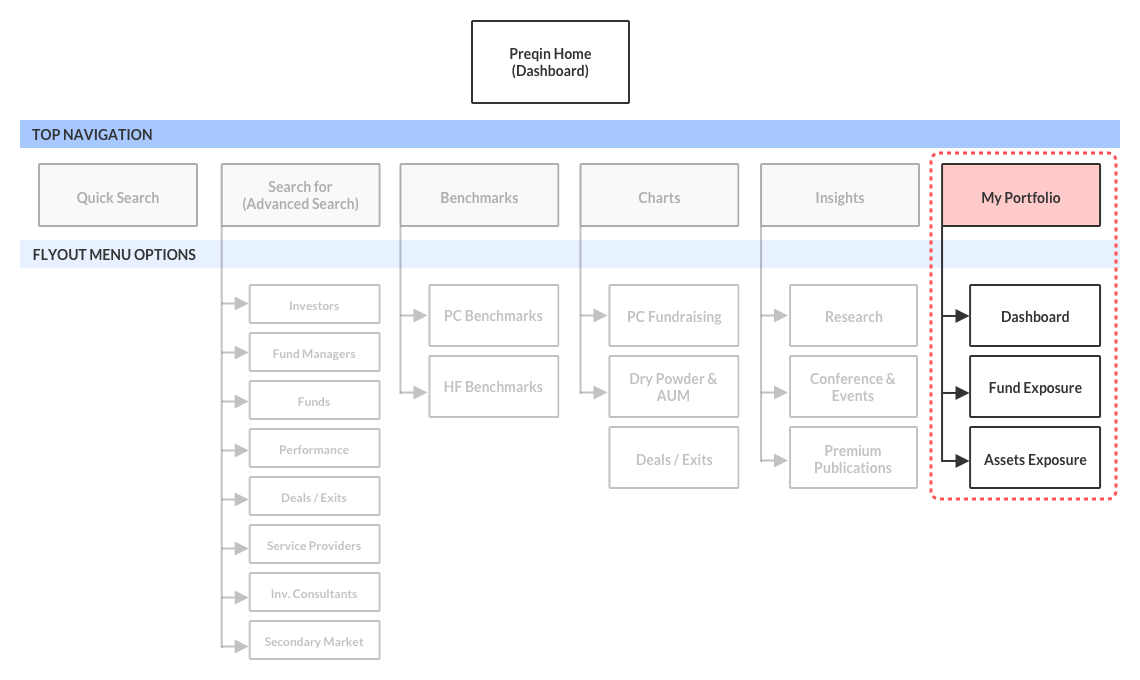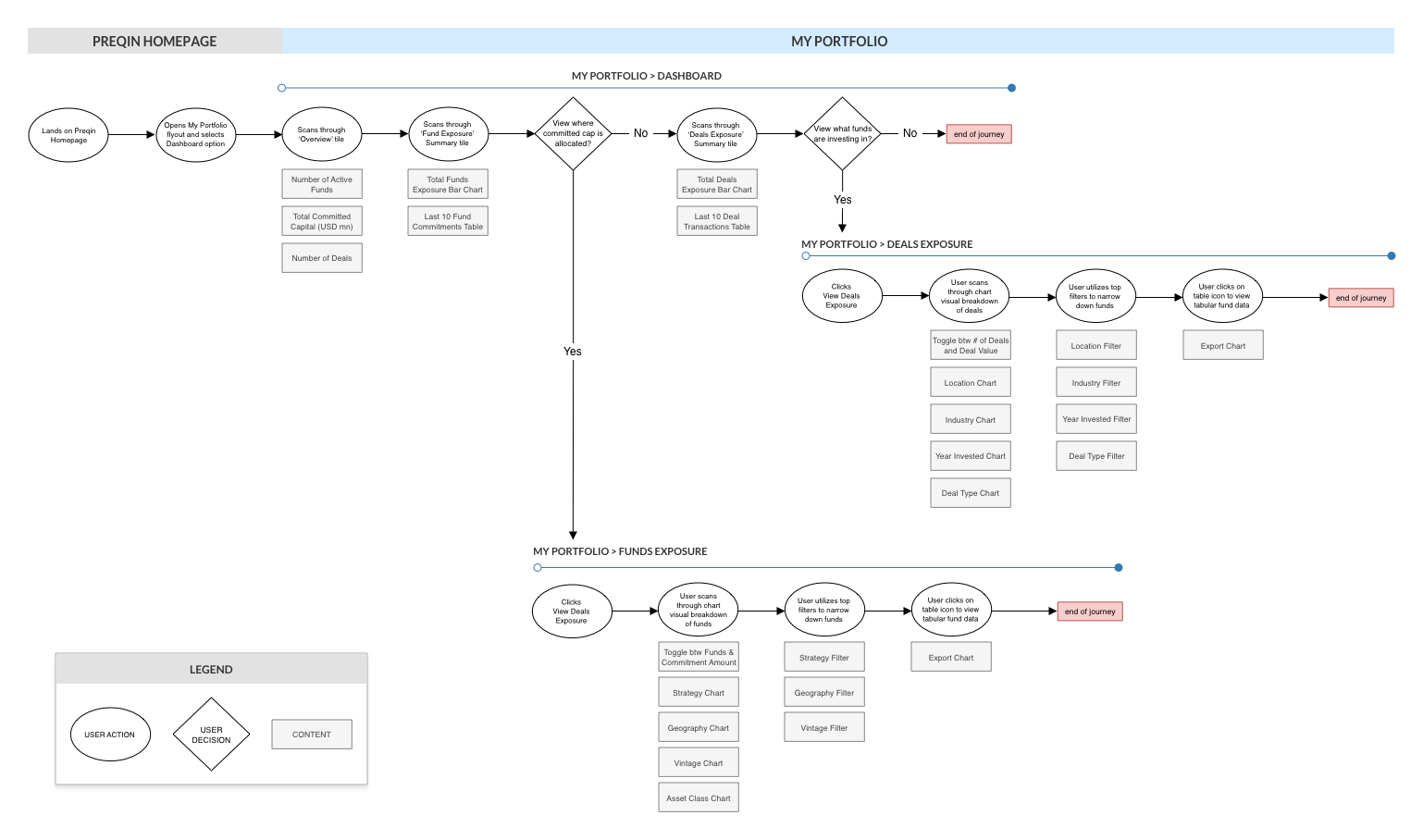 Part 1: Dashboard
---
Based on our competitive research journey mapping exercise, we decided that the LP Dashboasrd would only showcase high level stats of their portfolio and snapshots of their fund and deals exposure. In addition to viewing high-level stats of their portfolio, a customer can view the last 10 fund investments that their portfolio made and see the last 10 deals that were made through their fund portfolio.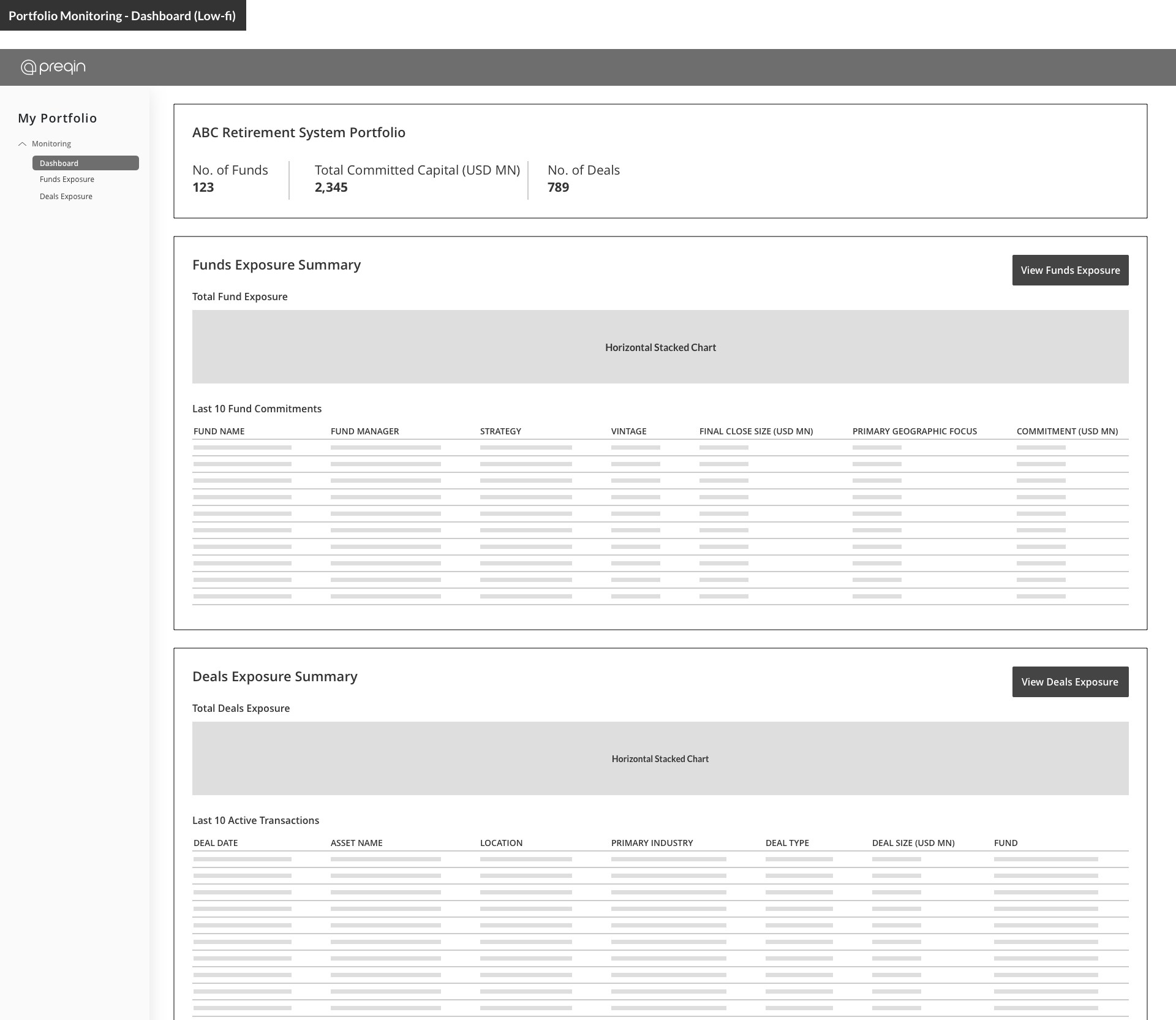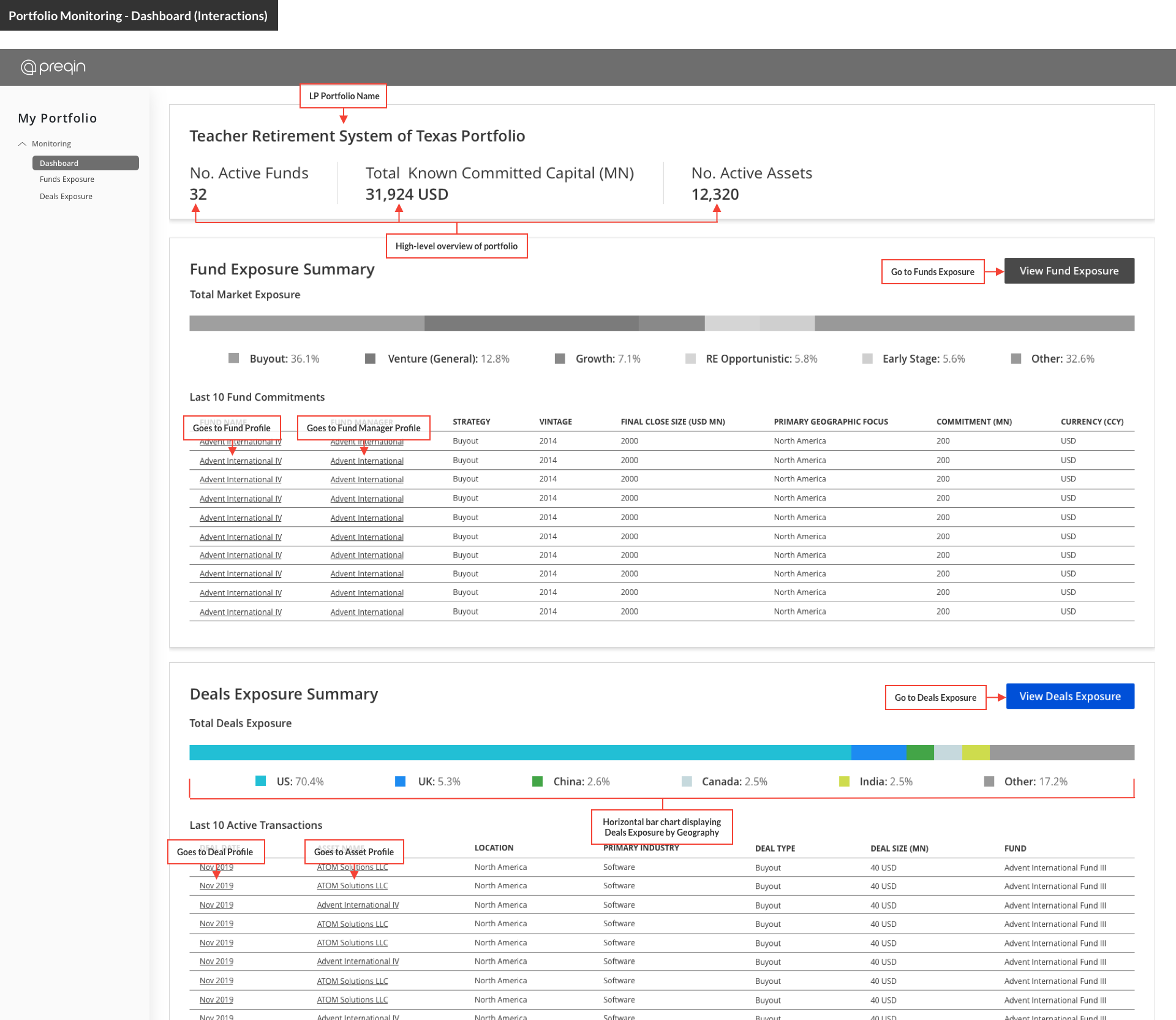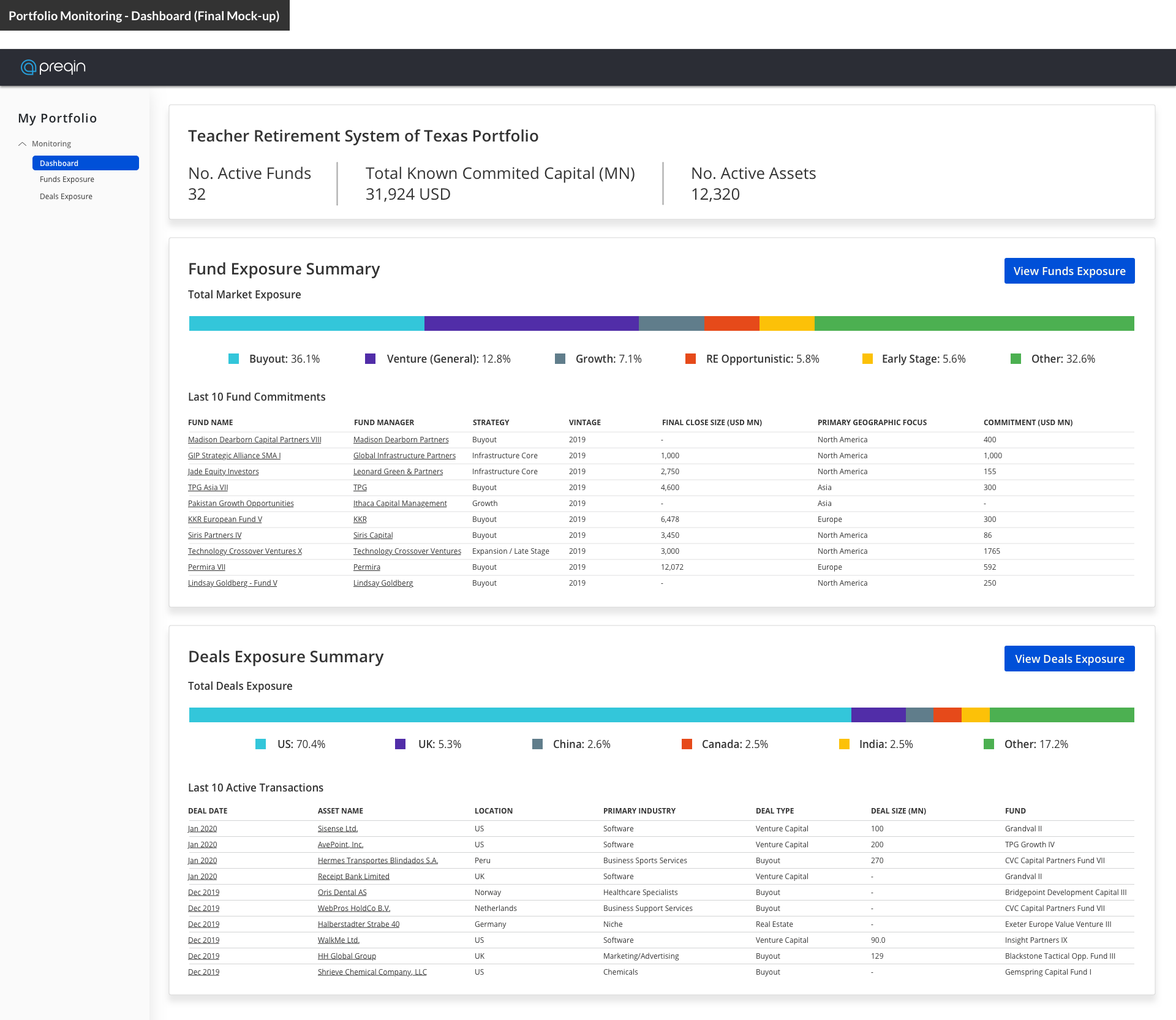 Part 2: Funds & Deals Exposures
---
The Funds and Deals Exposure pages are data visualizations pages that have been derived from the fund investments that Preqin has coverage on a particular LP customer. Each exposure page contains 4 main chart visualizations that characterizes their portfolio. Each chart is able to be viewed via pie or bar chart form and can be individually exported through various file types (png, jpg, pdf, or svg).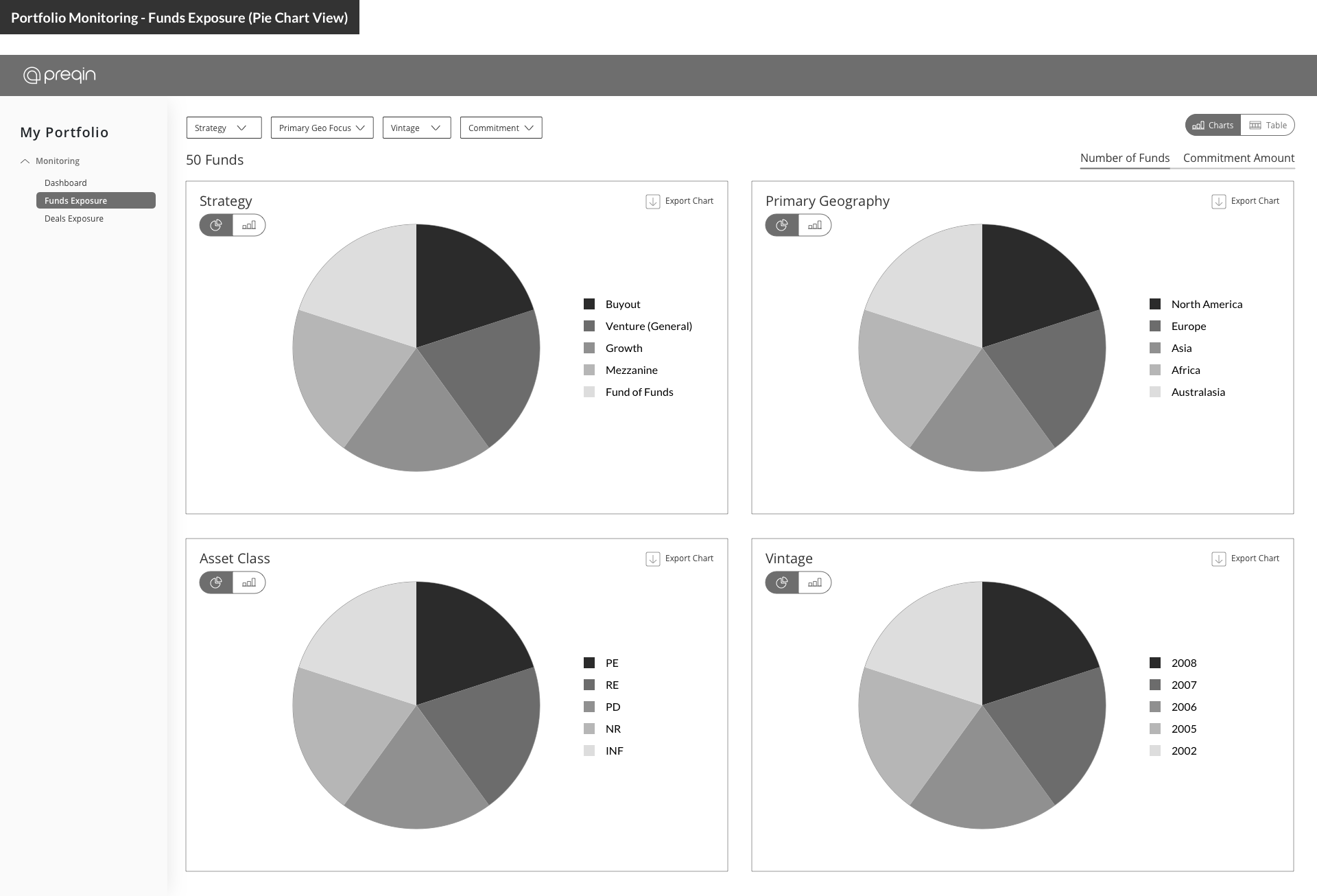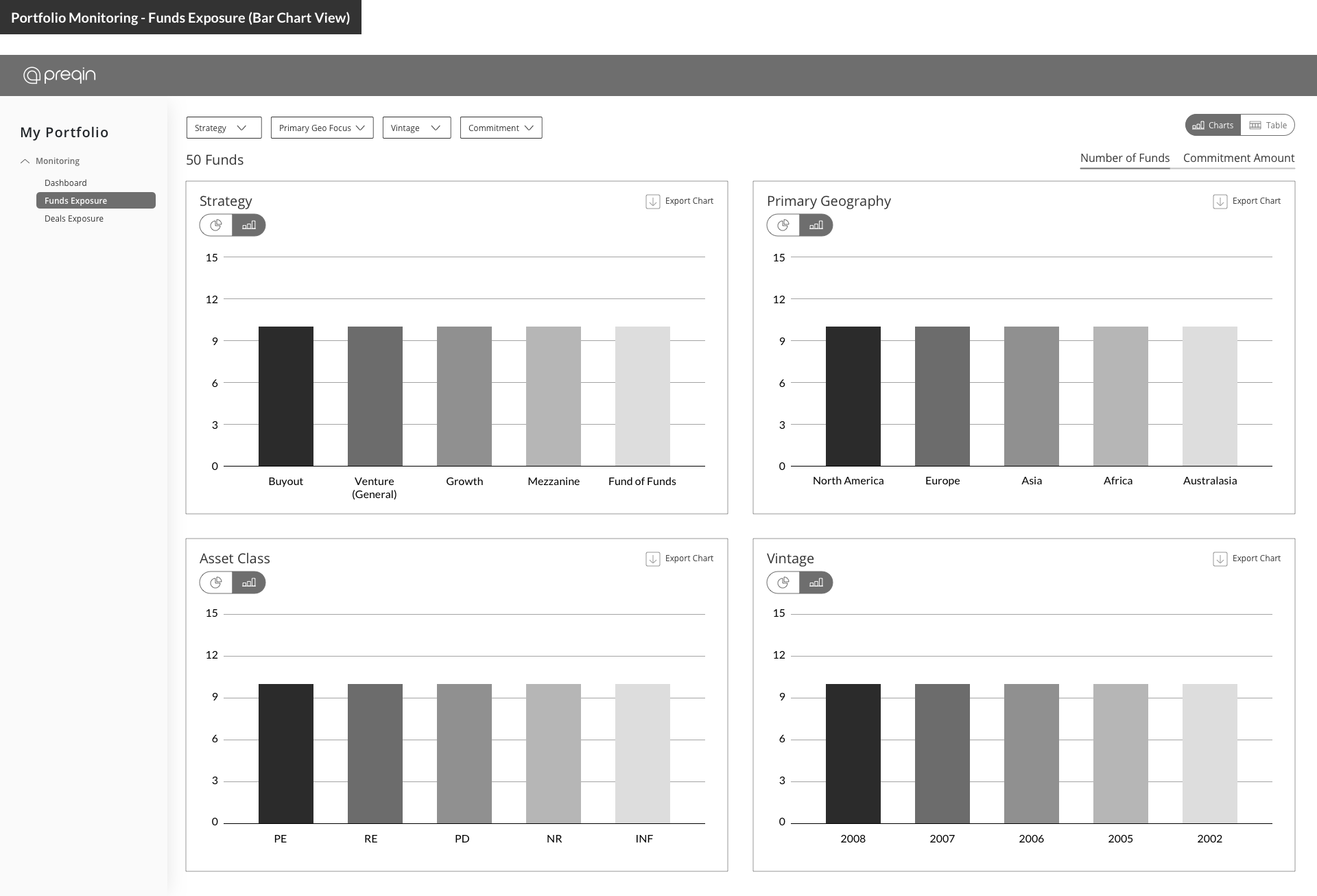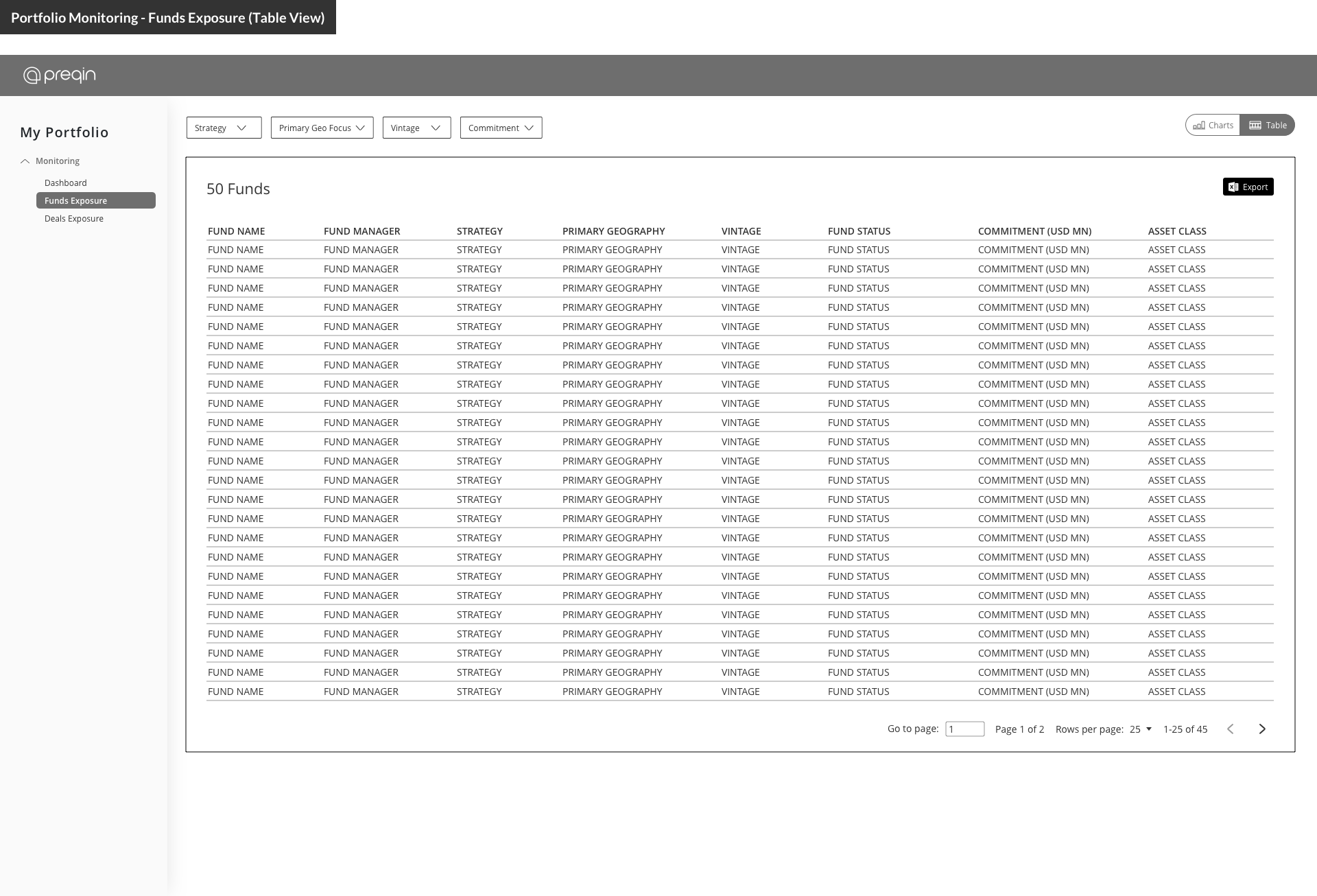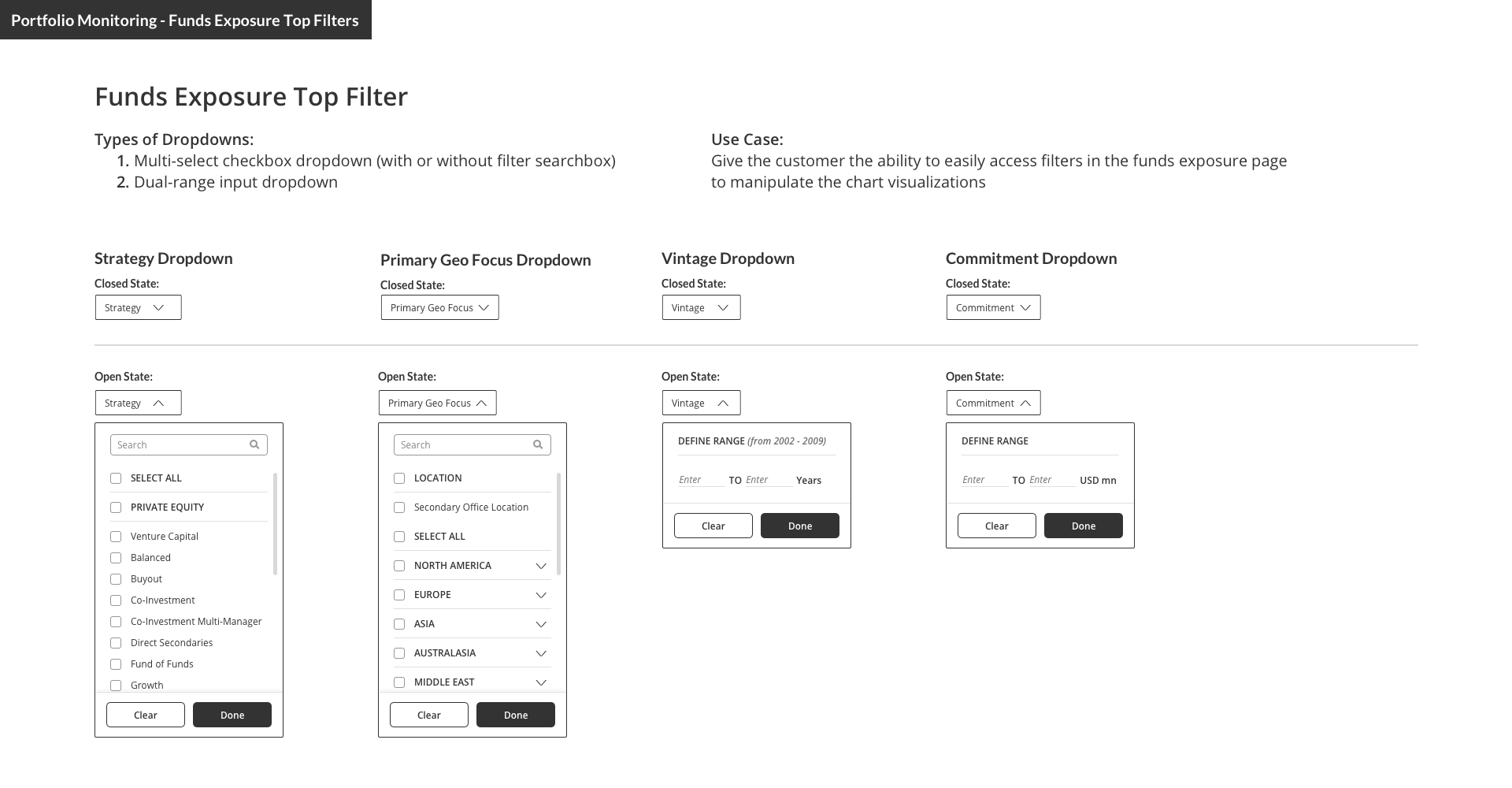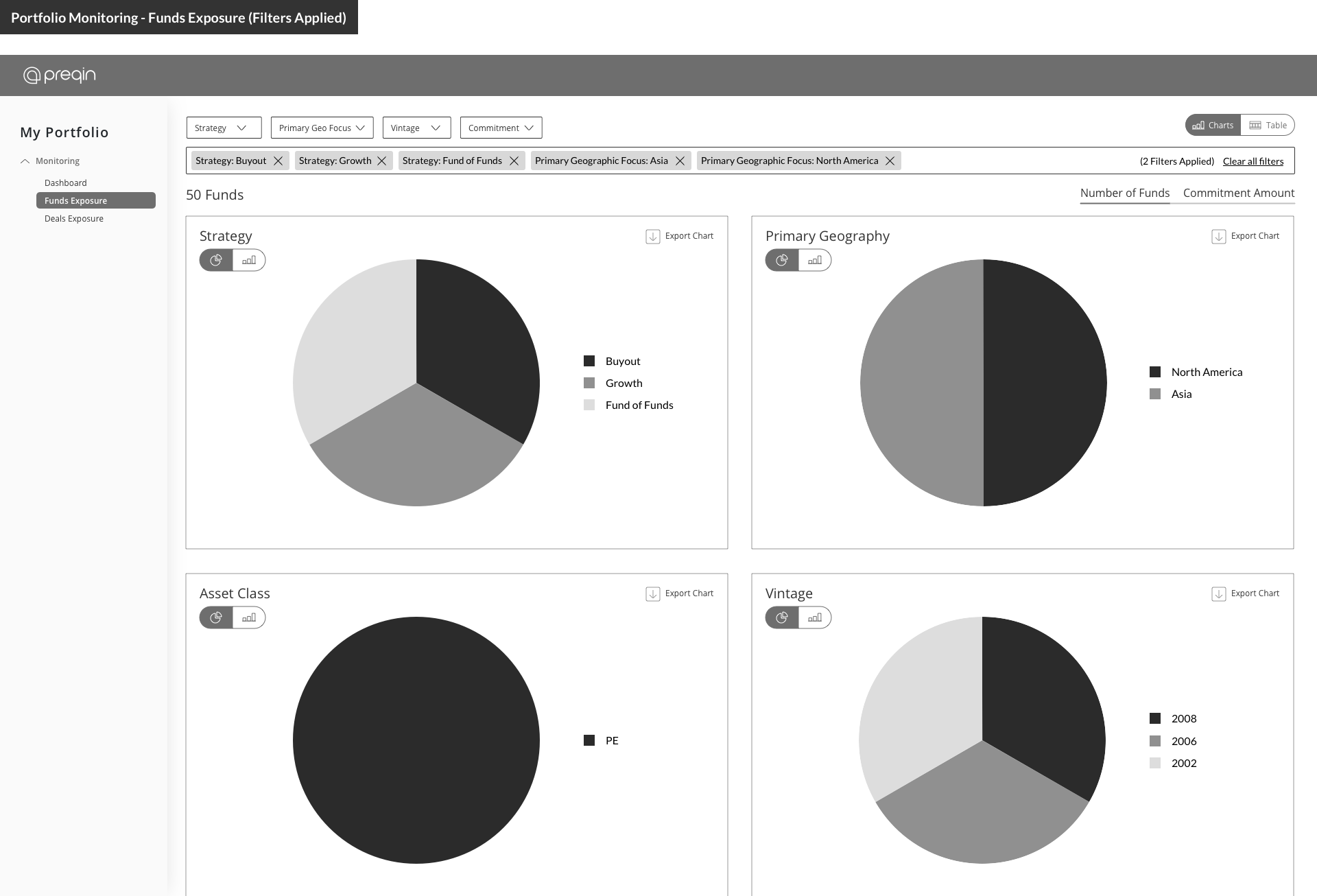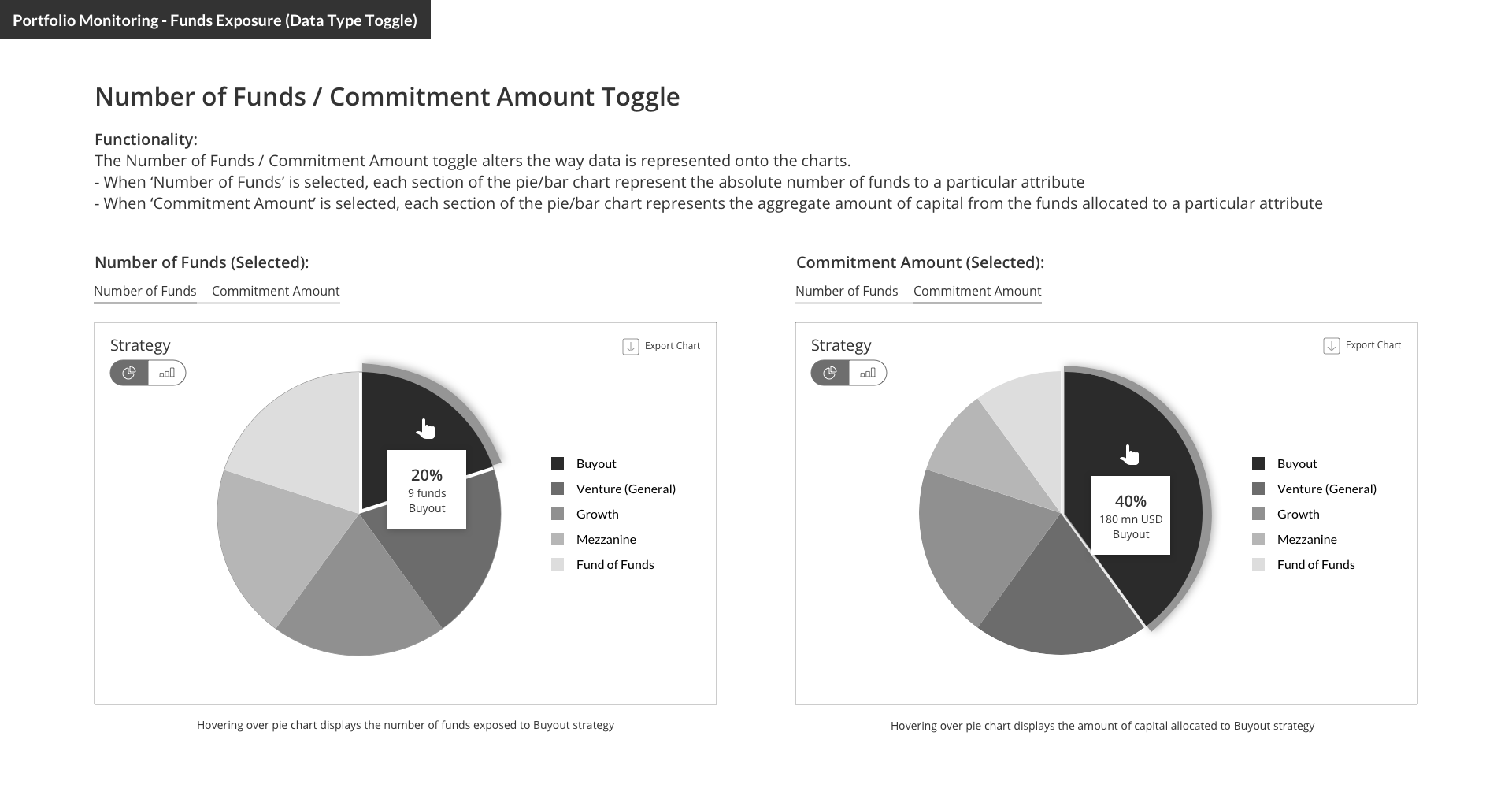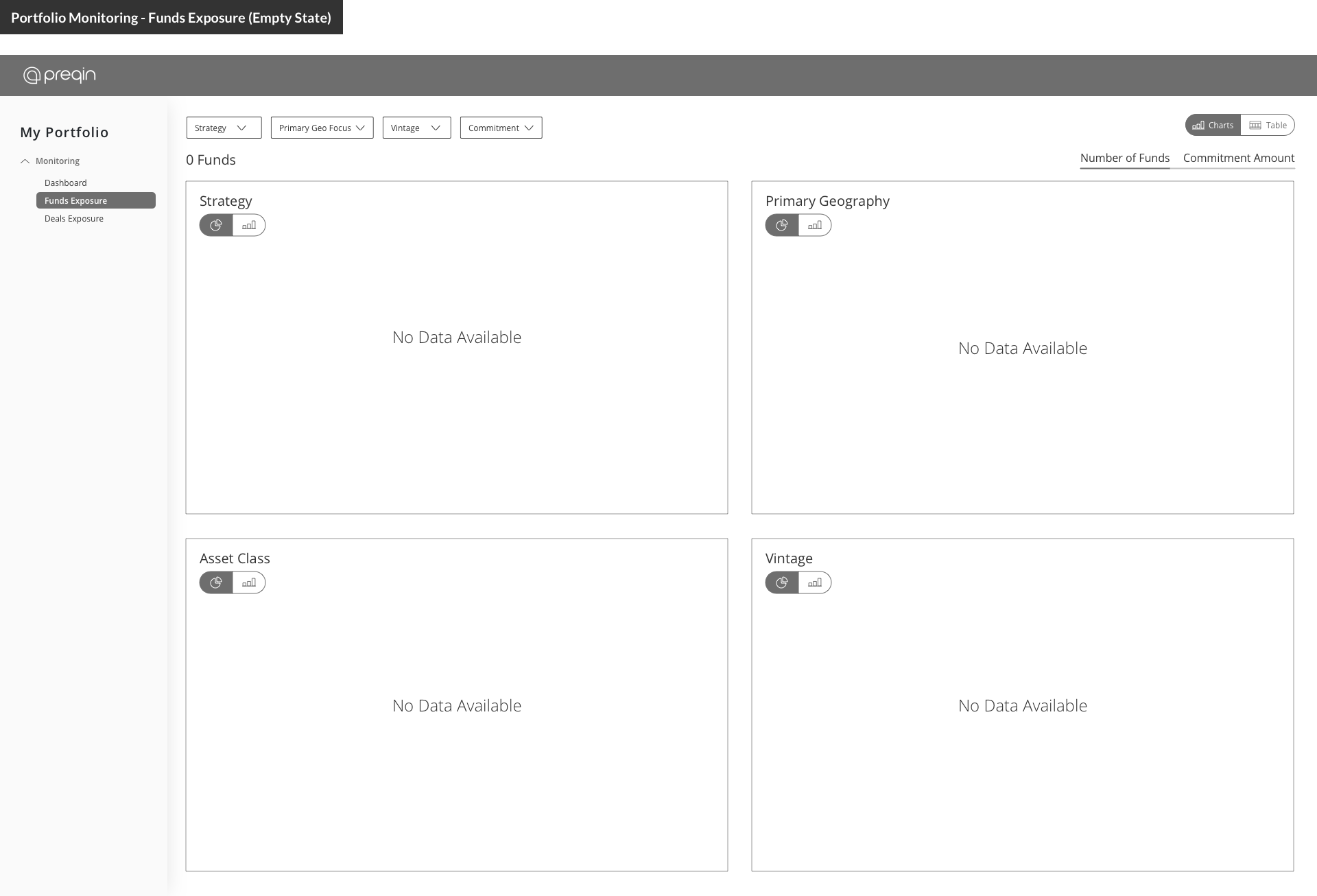 Next Steps
---
The MVP of LP Portfolio Monitoring was released at the end of Q4 2019 to a subset of 250 clients which equate to approximately 4,000 end-users. The subset was determined based on the number of fund investments that we currently cover on Preqin which was 10+ fund investments. This release is only phase one of a much larger project pipeline, and we will continue to expand our subset to more users as more functionality and tools are created. Some of the feedback that we have received from customers is having the ability to customize, add, and edit their own portfolio fund investments and have that accessible within the 'My Portfolio' module.